We have product from Blue Buffalo, Fromm, Orijen, Natures Variety, K-9, Stella and Chewys, Merrick & more!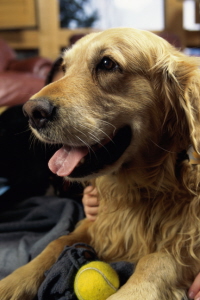 At Doggy Daddy, we offer a variety of foods and treats that are both natural and holistic for your dogs and cats. In addition, we're proud to be your neighborhood natural pet supply store by supplying a selection of collars, leashes, toys, holistic medicines, and other accessories. Before stocking a certain product in our store, we do extensive research to assure that what we'll be selling you is of the highest quality.
Unlike other stores that sell food and treats at a price point, Doggy Daddy sells from a quality point. We support the movement for healthier dogs and cats by offering such foods as those that fall into the Raw Diet for pets and other products that contain less filler and more nutrient, ensuring that your pet eats less and feels more full overall.
Doggy Daddy guarantees the quality of our foods and treats for your pet. If they will not eat it for any reason, just let us know and we'll credit you the amount you spent towards other products in our store. We strive to ultimately treat our dogs and cats as we would treat ourselves—that's why we need to be more careful in what we feed our pets. By shopping at Doggy Daddy, you're giving your furry friends the nutrition they need and deserve.
Please browse through our products below. If you have any questions about their quality or cost, we encourage you to call us at 501-664-DOGY or stop by our store. We look forward to seeing you soon!